THERMOCAFÉ BY THERMOS®
RANGE
YOUR STATEMENT
FOR SUSTAINABLE LIFESTYLE
TC stands for relaxed drinking and food pleasure downtown, in the office or on campus. The stylish companion will automatically remind you to drink enough fluids or to take a break every now and then.
Strong colors and an easy usage: There are no hidden compromises with TC, but only reliable products for a sustainable lifestyle. For those who give their all, the TC collection is one thing you can fall back on without hesitation. Just take a deep breath.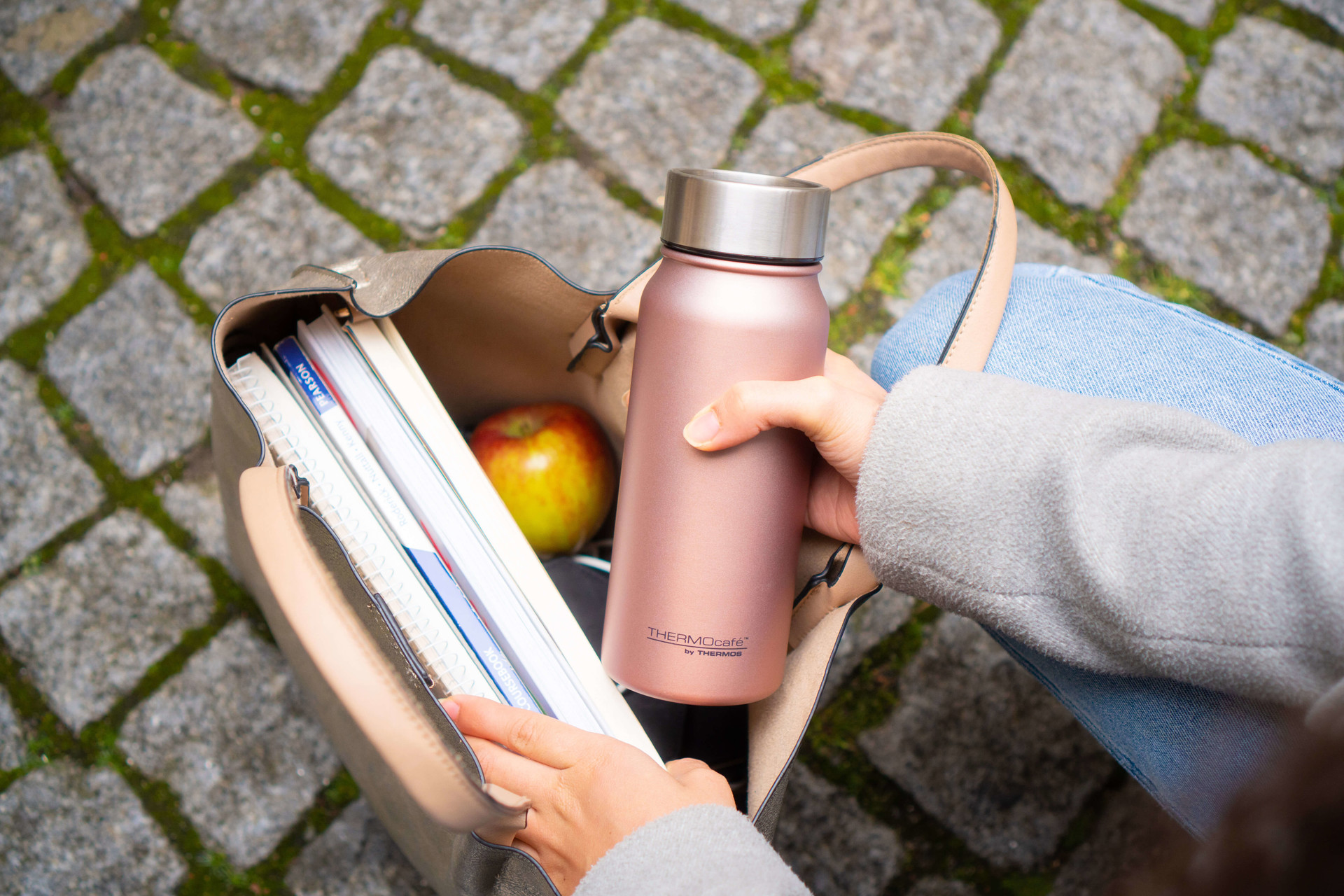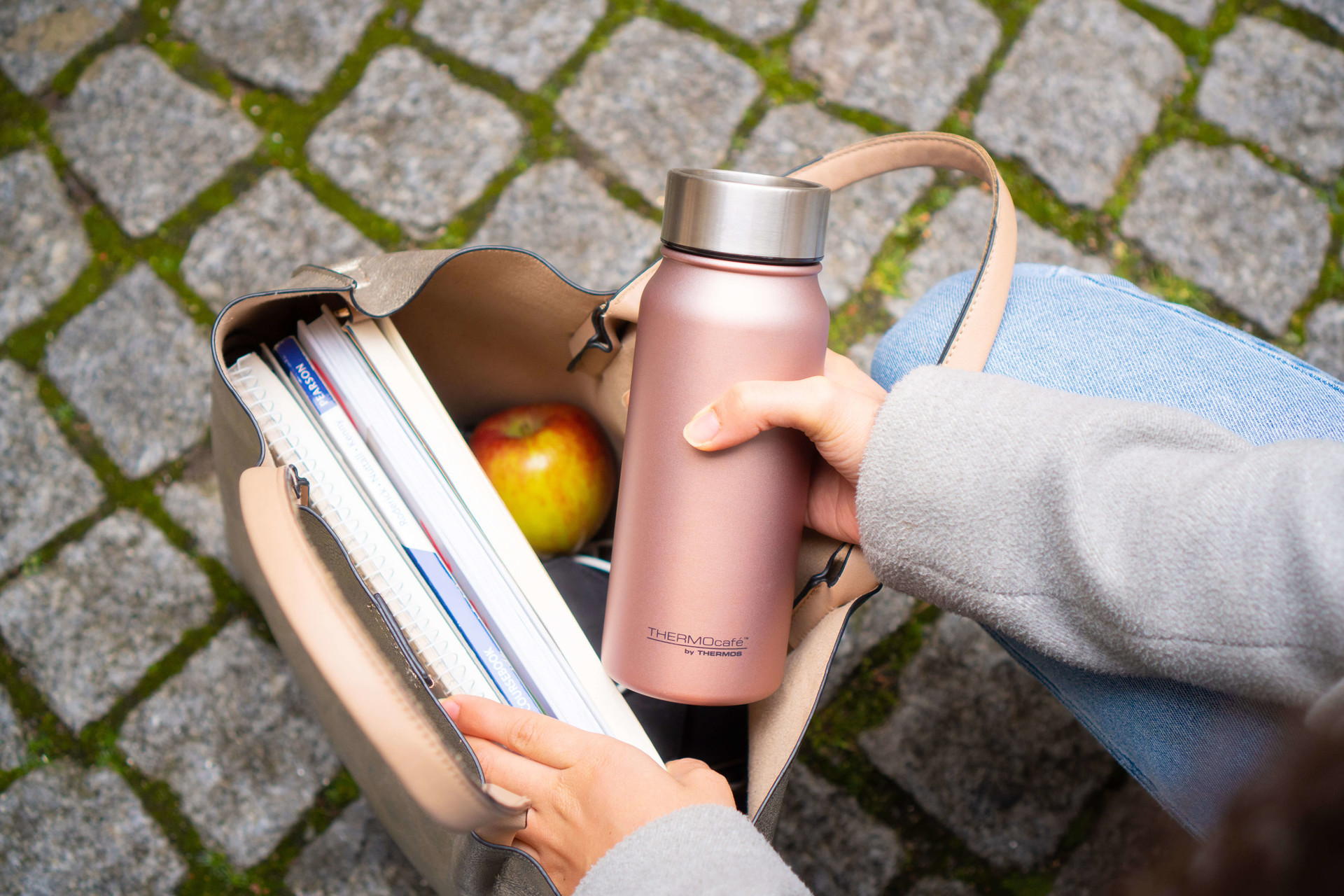 STRONG COLORS FOR CASUAL LOOKS. The TC colors definitely make you want more and in combination with the straight-line look of the TC companions, they also pass directly as a universal accessory! The classics stone grey and sapphire blue show cool understatement in the choice of colors, while with teal and rose gold you skillfully set highlights and definitely draw attention to yourself. What is your TC color?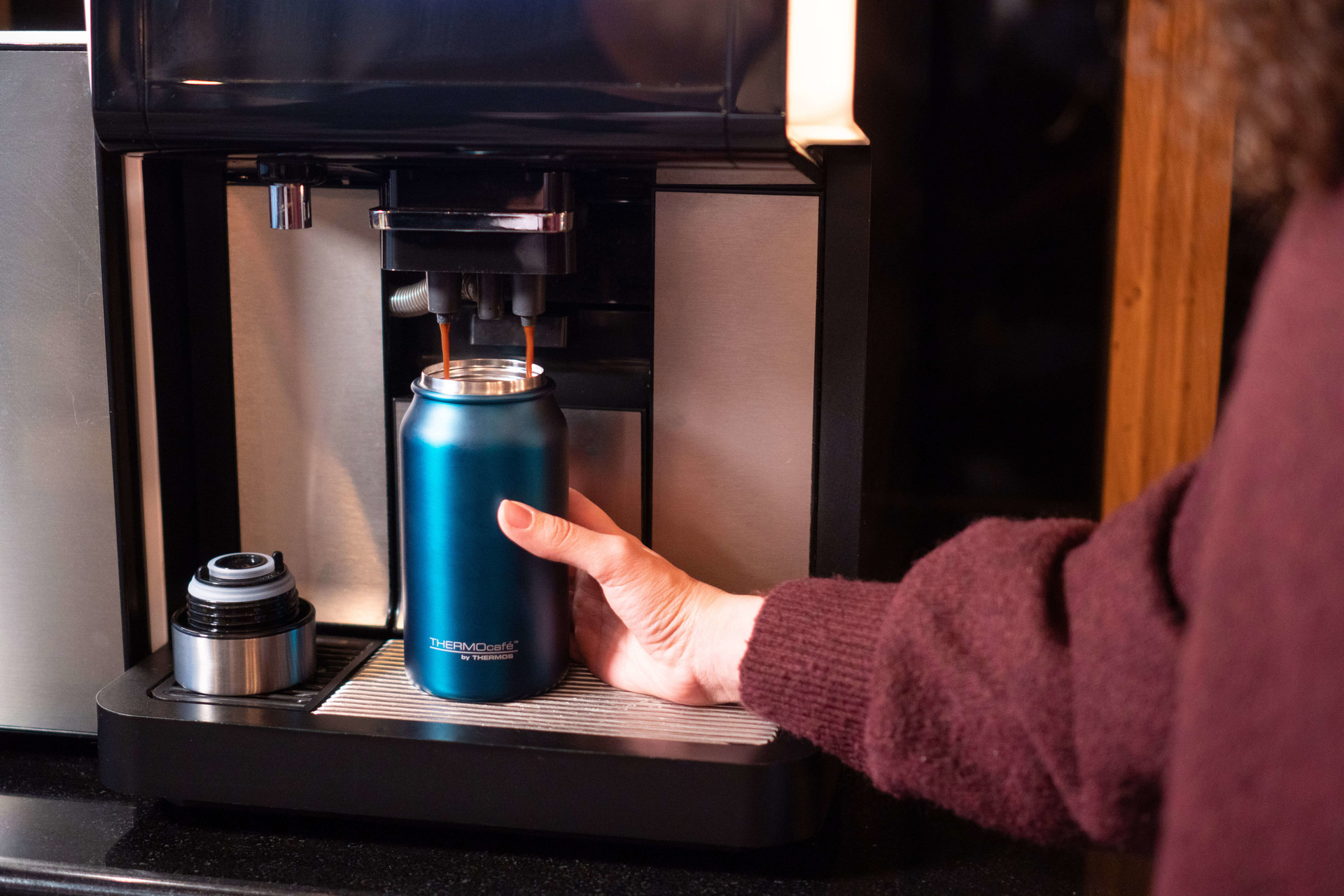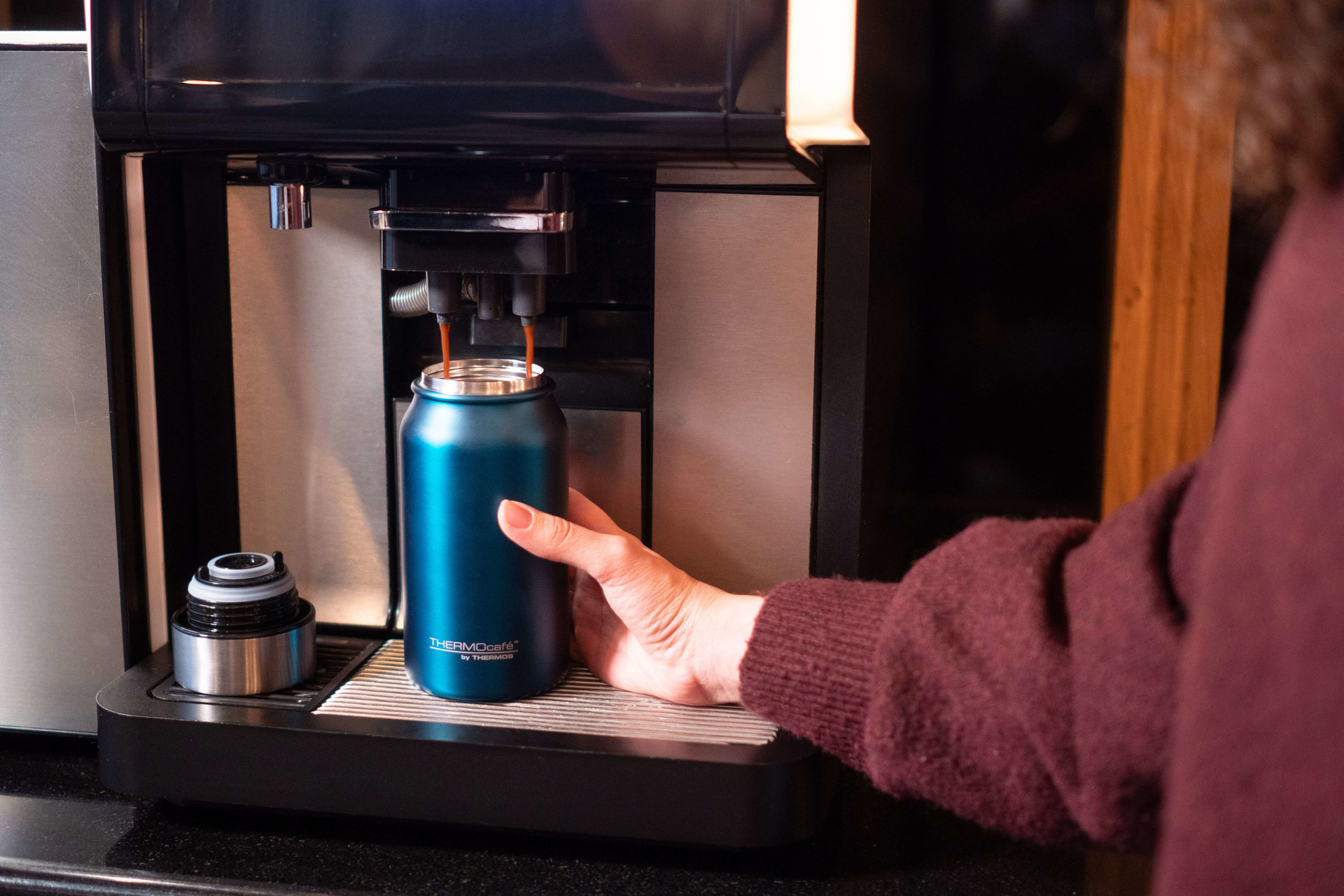 MADE FOR YOUR EVERYDAY LIFE. Whether large opening for easy filling, a variety of sizes for every thirst and hunger: all TC products are designed to make your everyday life as easy as possible and are also kept as simple as possible. Because we don't want anything complicated! But we do want tasty food and cool drinks on the go.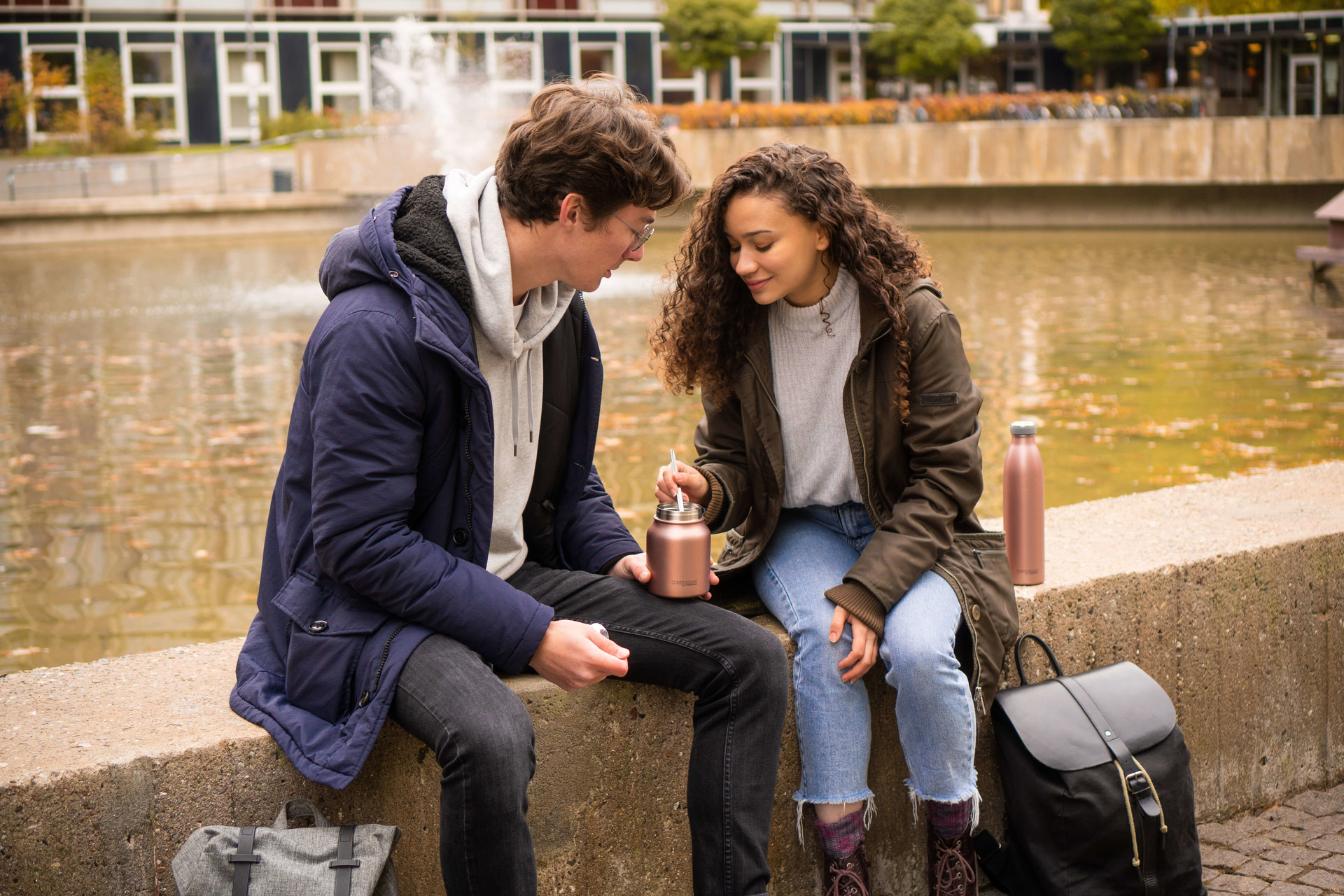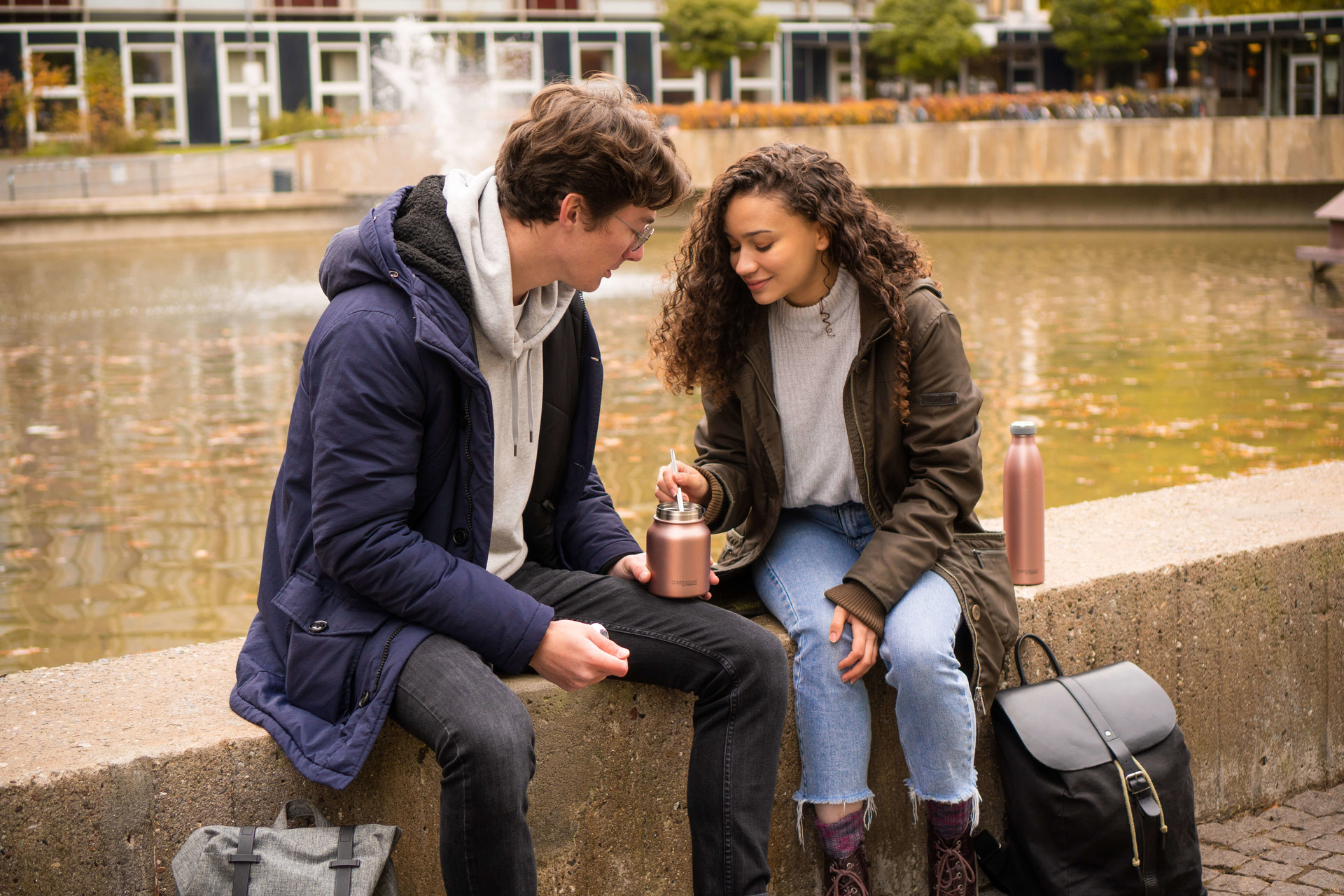 DURABLE AND WITHOUT A GUILTY CONSCIENCE. With the TC Range made of robust and unbreakable stainless steel, we focus fully on enjoyment, wherever possible even without plastic. For easy grip and hold, the characteristic silicone ring runs through the range. If plastic, then only because it serves the easier use and of course BPA-free.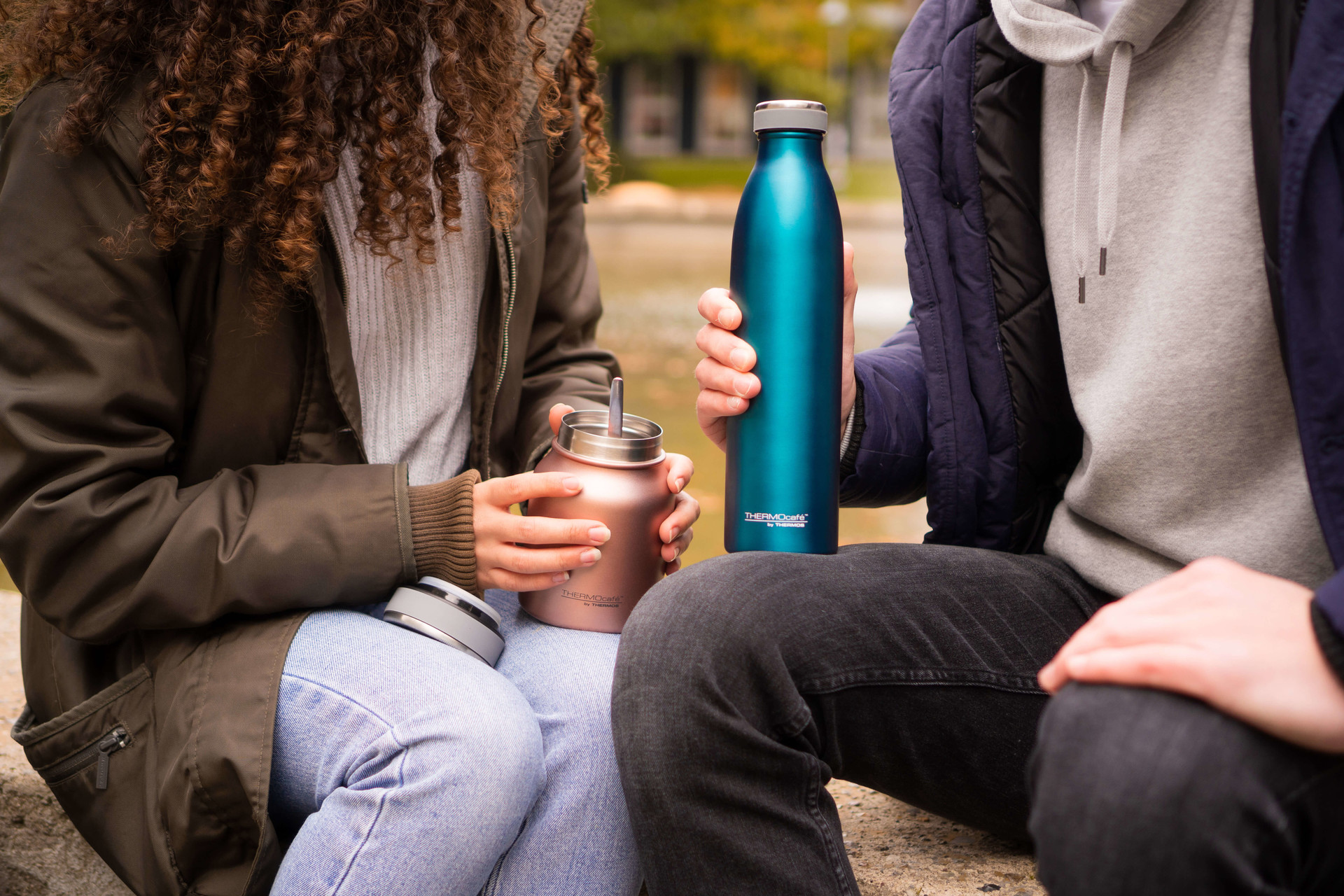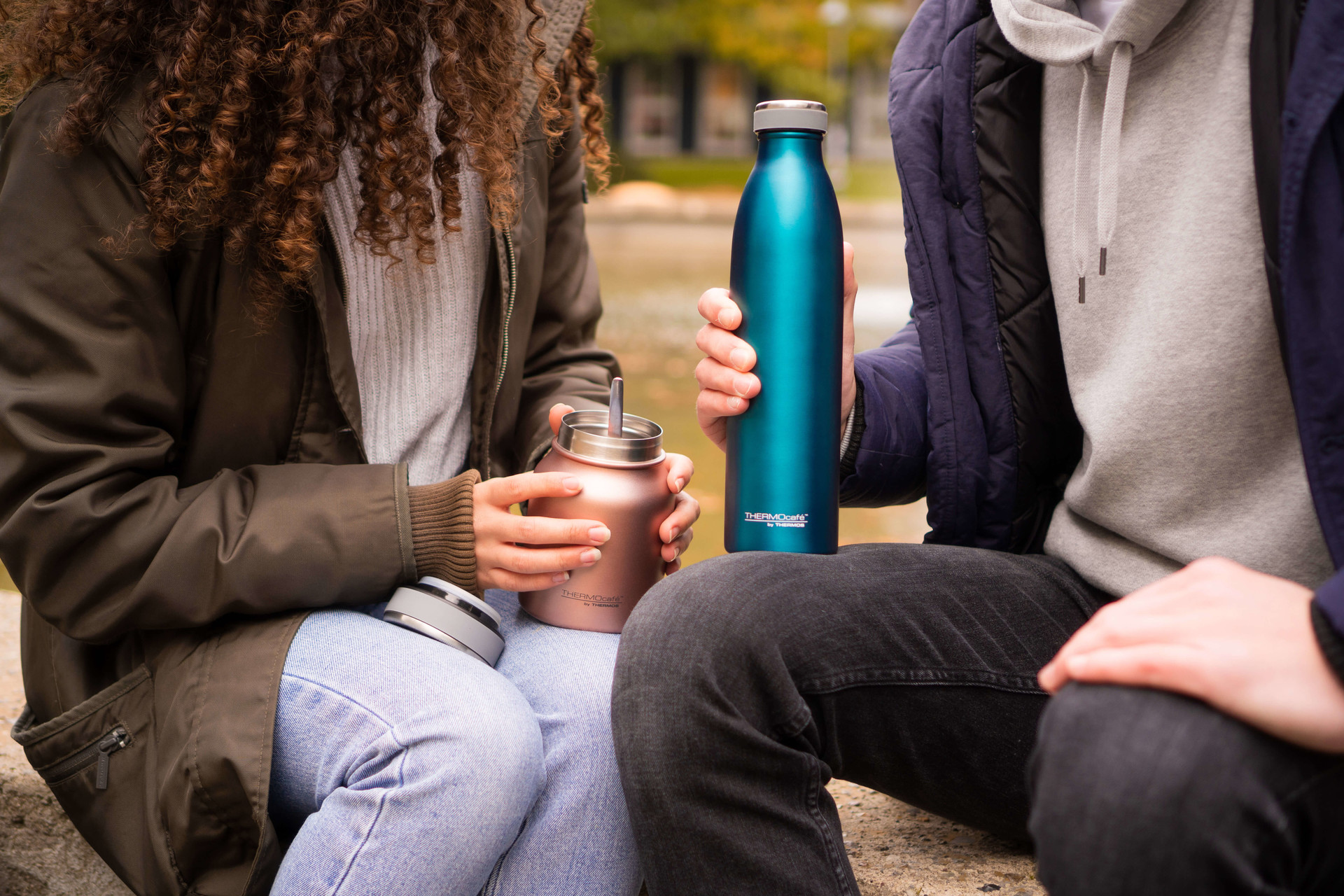 ADDED VALUE ALL ALONG THE LINE. Hot porridge in the TC FOOD JAR, cool mate tea in the TC BOTTLE: with the TC Range, there's no reason to limit yourself or resort to unhealthy fast food. Instead, you have reliable companions at your side that complement and use each other perfectly. This not only saves money in the long run, but also protects the environment and your health!
FOR SNACKS AND CO. ON THE GO
WOULD YOU LIKE SOME TANGY REFRESHMENT?
DISCOVER MORE THERMOS® RANGES