THERMOS® STAINLESS KING
RANGE
NO COMPROMISES.
ICONIC DESIGN.
Simply more good taste. STAINLESS KING knows how to impress with uncompromising added value in its iconic cult-like design.
The compact food jars make sure the food you take on your journey is packaged perfectly. The generous insulated beverage bottles and mug ensure the best possible drinking temperature when other comparable products have already run out of breath. Also on board: insulated bottle and can cooler. The right choice for you, no matter what you are up to today.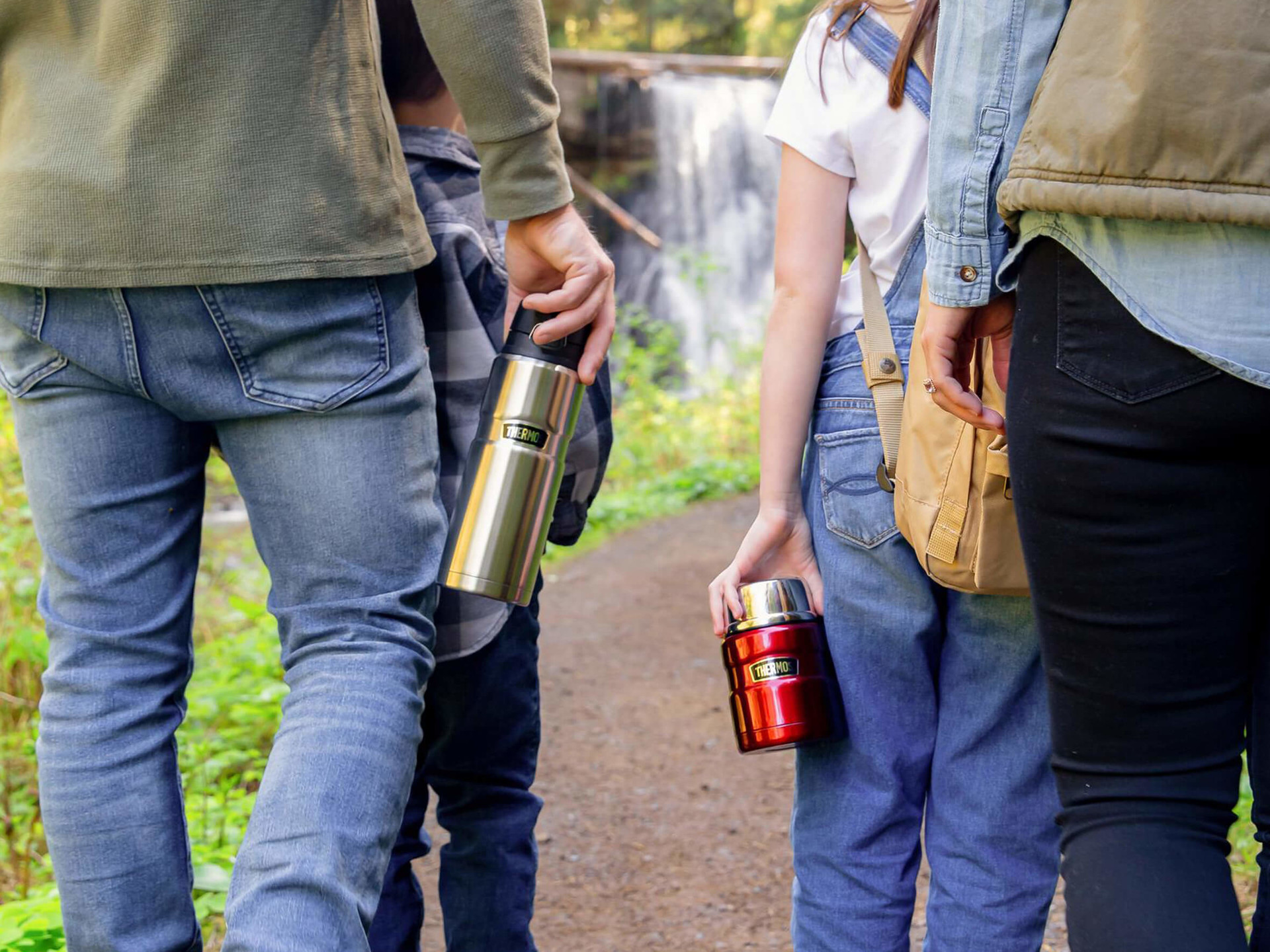 OUTDOOR AT HOME. All products in the STAINLESS KING range have a common goal: to serve the perfect flavor temperature, no matter where you might be. Whether exhausted after climbing a mountain top or relaxed in the city park, there are no limits holding you back. Because any STAINLESS KING is the ultimate outdoor accessory, serving sustenance guaranteed fit for royalty.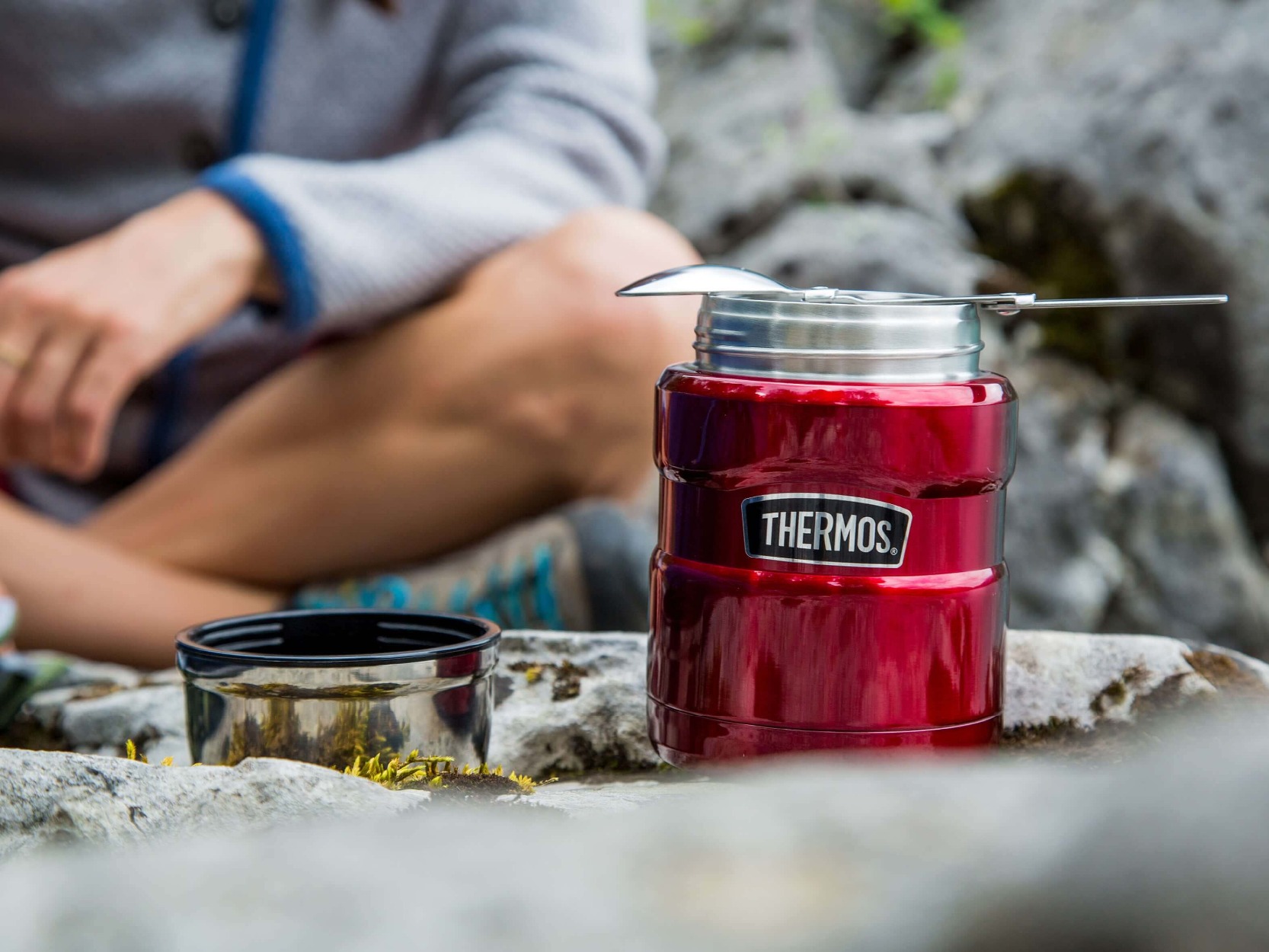 ICONIC CULT-LIKE DESIGN. The impressive insulation performance from THERMOS® is unbeatable: once you've experienced it for yourself, you won't want to do without it. The exterior shell, though, is just as convincing right down the line. The retro design of the STAINLESS KING range has become downright iconic and is found across the entire line of products. This makes it clear from a distance: there' s someone with taste!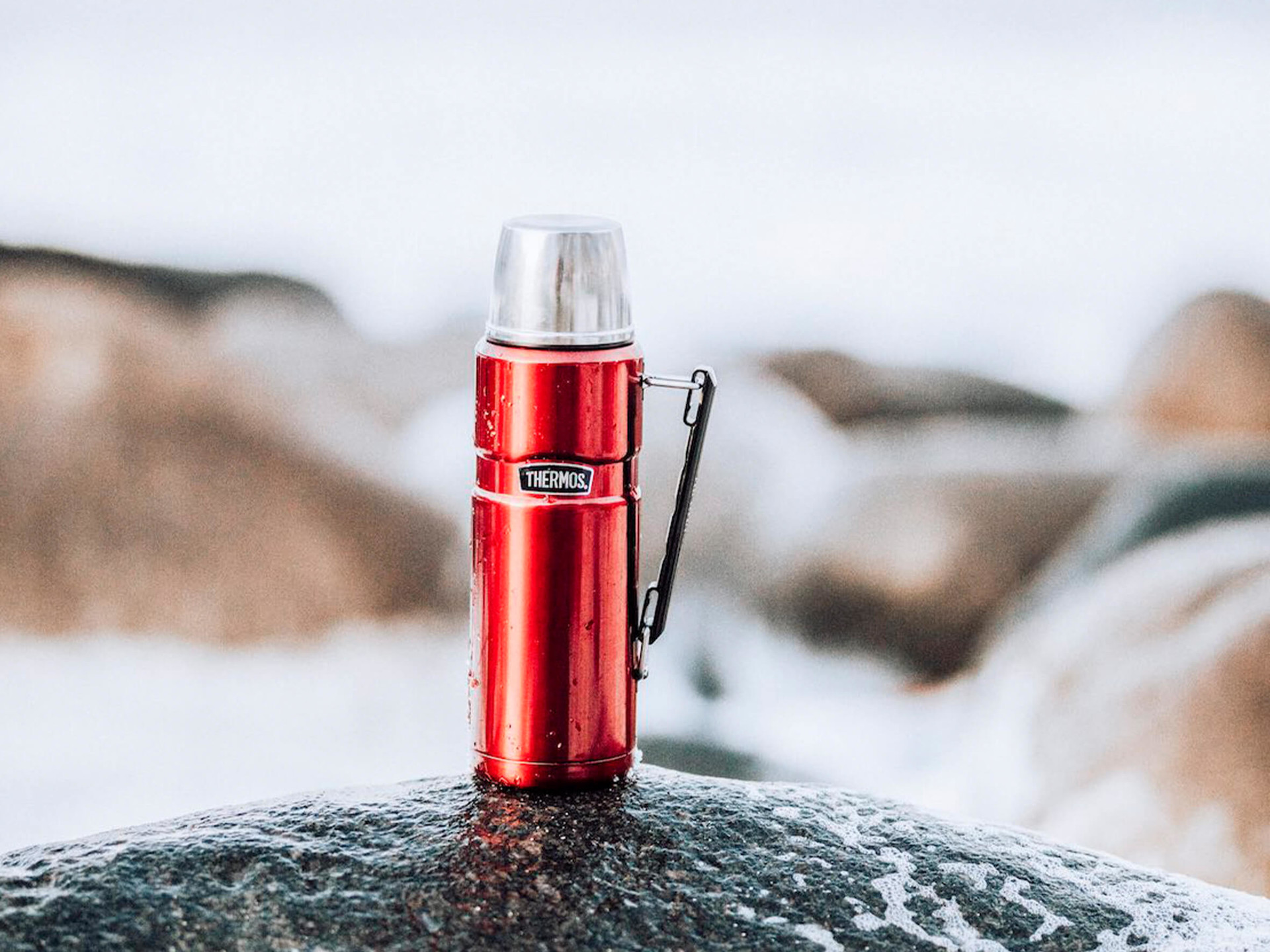 #BUILTTOLAST. Reliable companions with added value: this is the credo that runs through all of our STAINLESS KING products. Nothing will get in the way of the impact- and break-resistant stainless steel, the plastic used is high-quality and free of BPA for healthy enjoyment. Lost a cup or a sealing ring? The extensive range of spare parts offers the option to retrofit.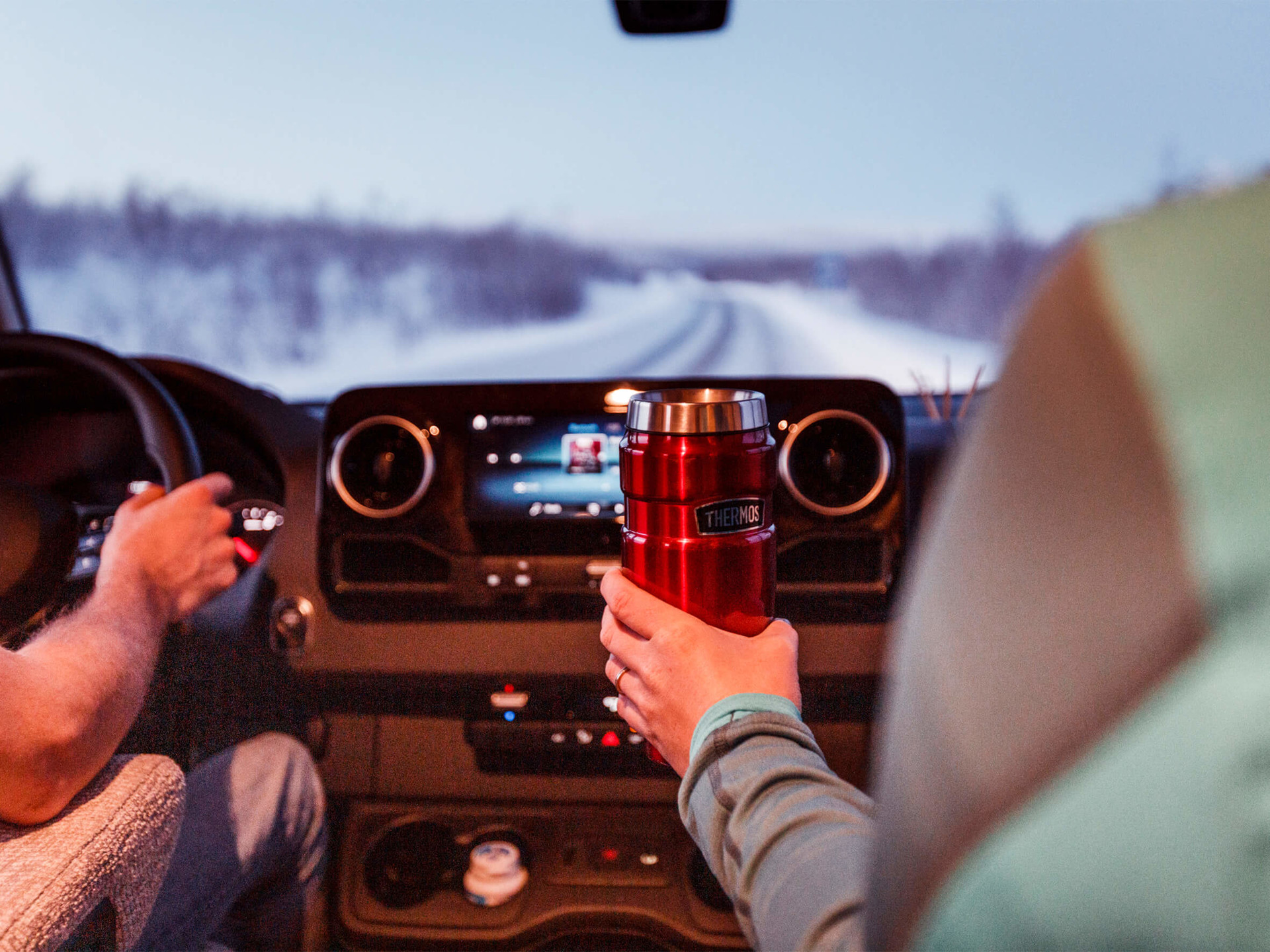 LOVED AND TRUSTED FOR YEARS. At THERMOS®, there are plenty of reliable companions in the product line. The STAINLESS KING range, though, definitely holds a special standing, no question about it. Over the years, these products have proven themselves and are still one of the favorite series of products worldwide. Once STAINLESS KING from THERMOS®, always STAINLESS KING from THERMOS®!
DISCOVER MORE THERMOS® RANGES