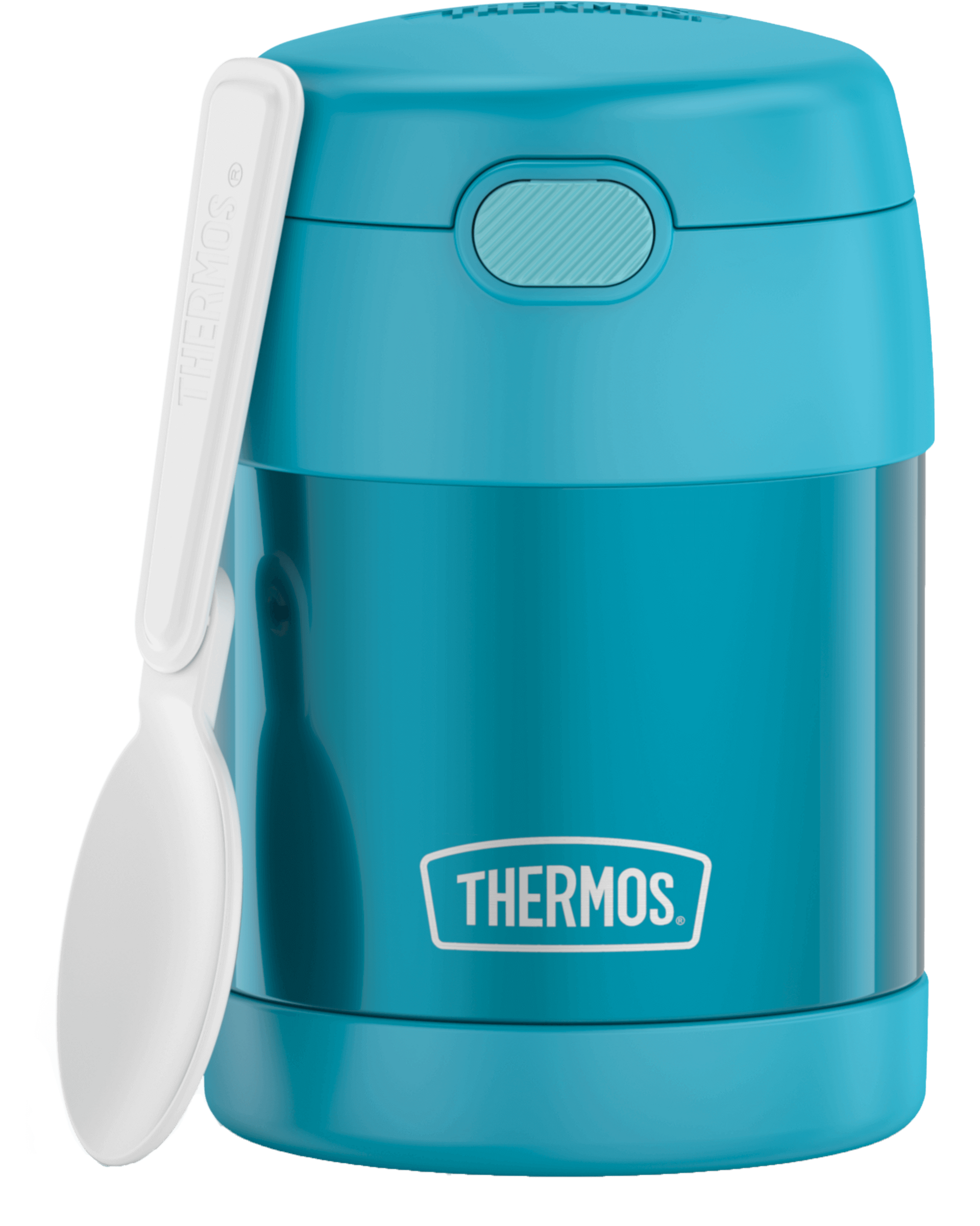 FUNTAINER® FOOD JAR
insulated food container
10 oz / 0.30 l
Features
Absolutely sealed making it leak-proof
With folding spoon
Extra large opening, easy to fill
High-quality stainless steel body: unbreakable and absolutely taste-neutral
Uncompromising cleaning in the dishwasher (top rack)
Free of BPA
Material: Body made of double-wall 18/8 stainless steel, cap made of polypropylene, seal made of silicone
Dimensions (L x W x H ): 8.9 x 8.9 x 14.5 cm, diam. opening: 6.74 cm
Weight: 270 g
Recommended retail price: 26,95 €
Item number: 4110.xxx.030 (xxx=color)
5-year warranty for best insulation performance
Hot

Cold
Designs
raspberry pink

blueberry blue

ocean teal

blackberry purple
Thermos® FUNTAINER®
FOOD JAR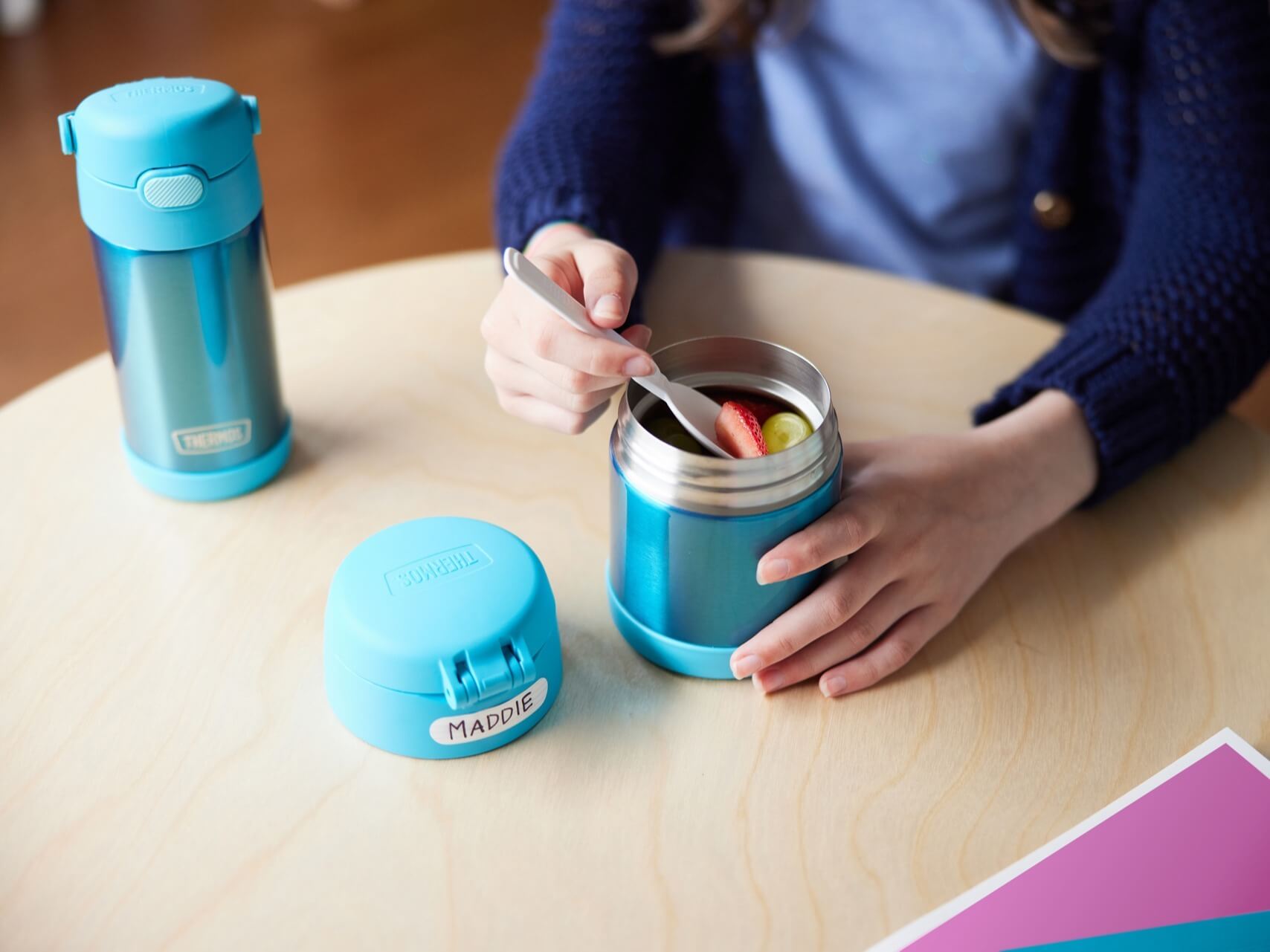 WITH ADDED SPOON!
The FUNTAINER® FOOD JAR from THERMOS® does not need a separate spoon. The lid has its own spoon that folds into it. Of course, it is taste-neutral on the inside and free of BPA.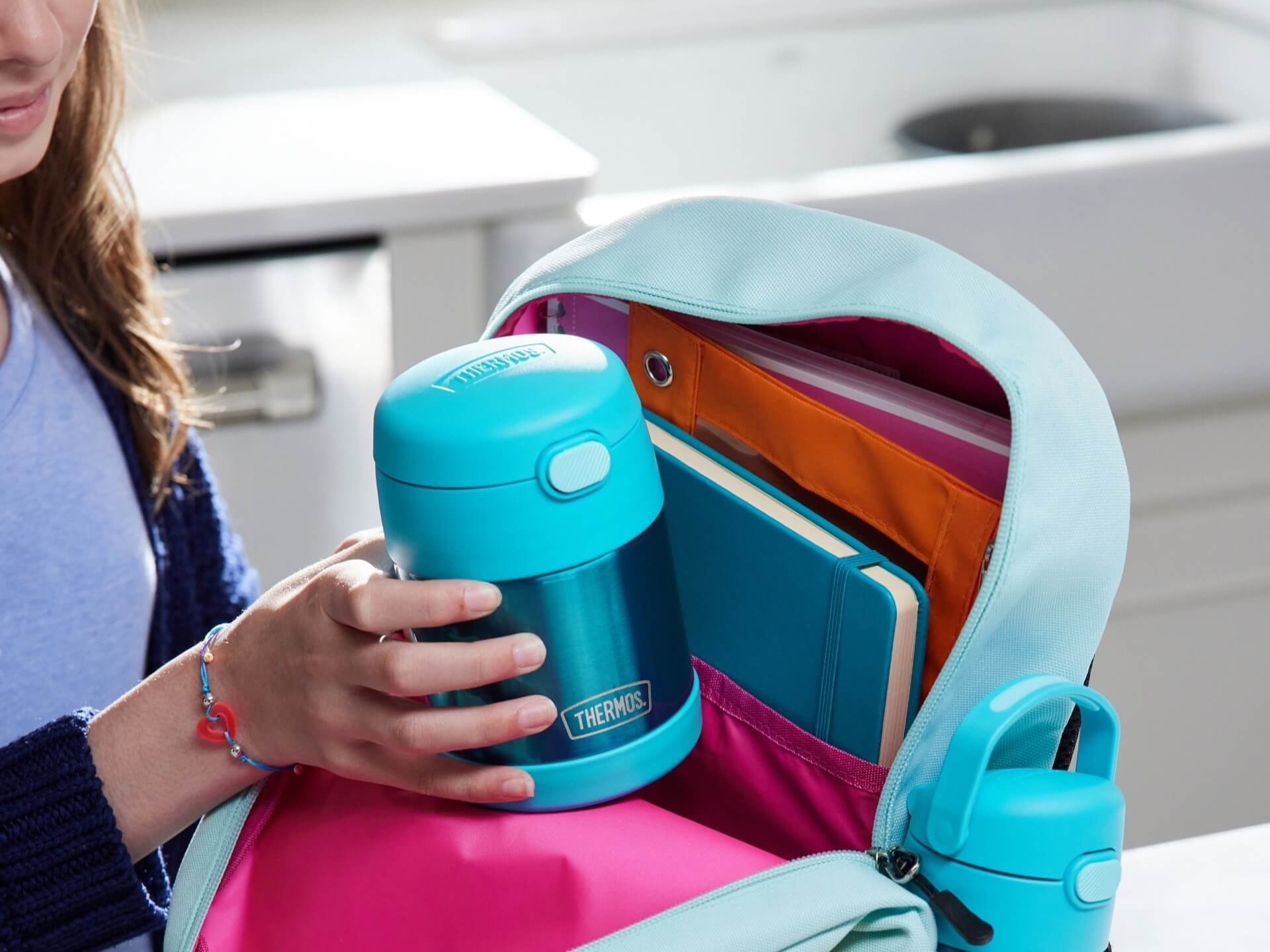 LIGHTWEIGHT AND EASY TO OPEN!
Not only is the stainless-steel body lightweight, but it is also durable, and thanks to its push-button lid, even small kids' hands can open it easily.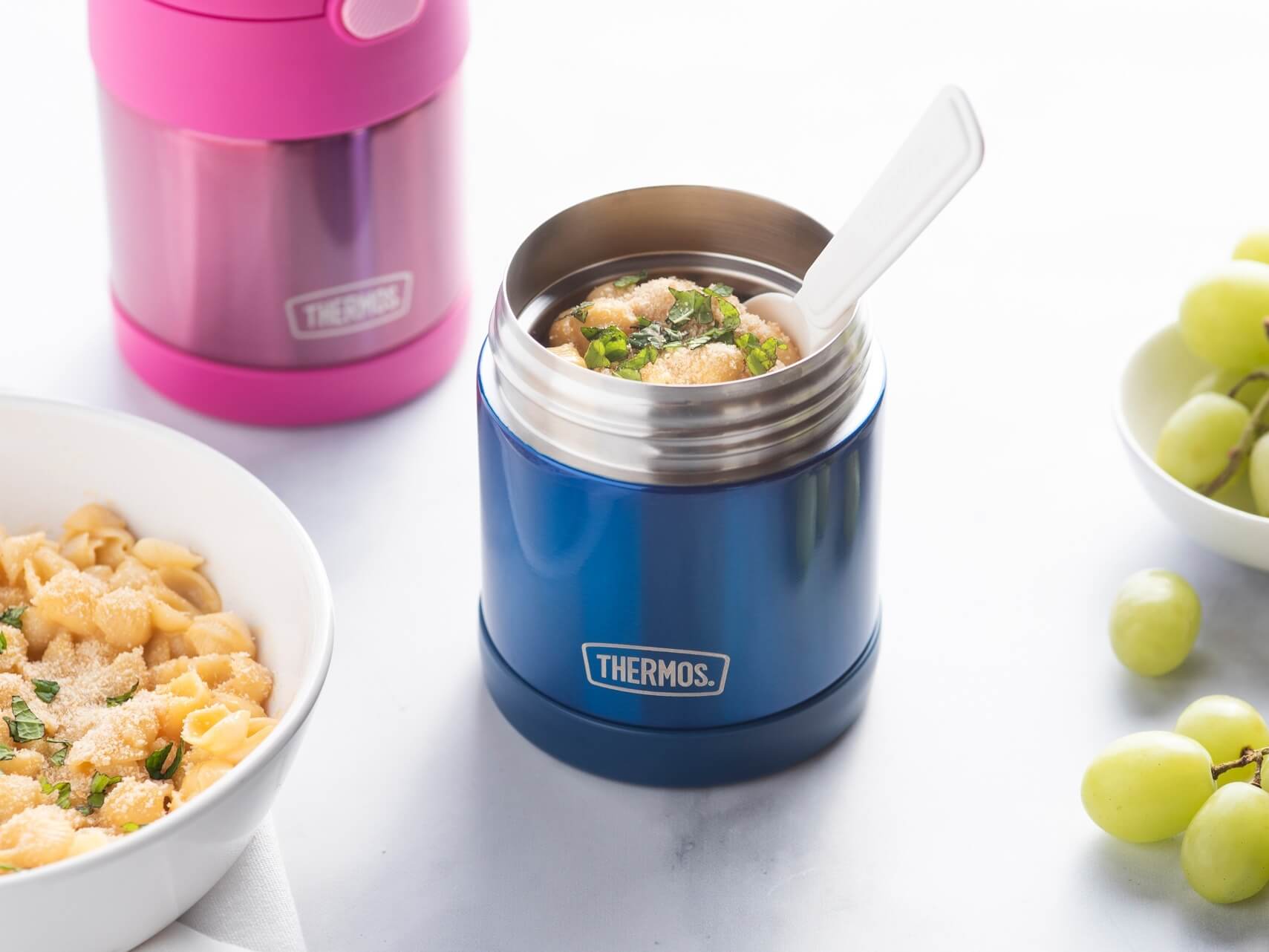 HOT & COOL
You want to keep your food cold, or preferably warm! No problem, the FUNTAINER® FOOD JAR can do both. It keeps your content hot for 5 hours or even cold for 7 hours.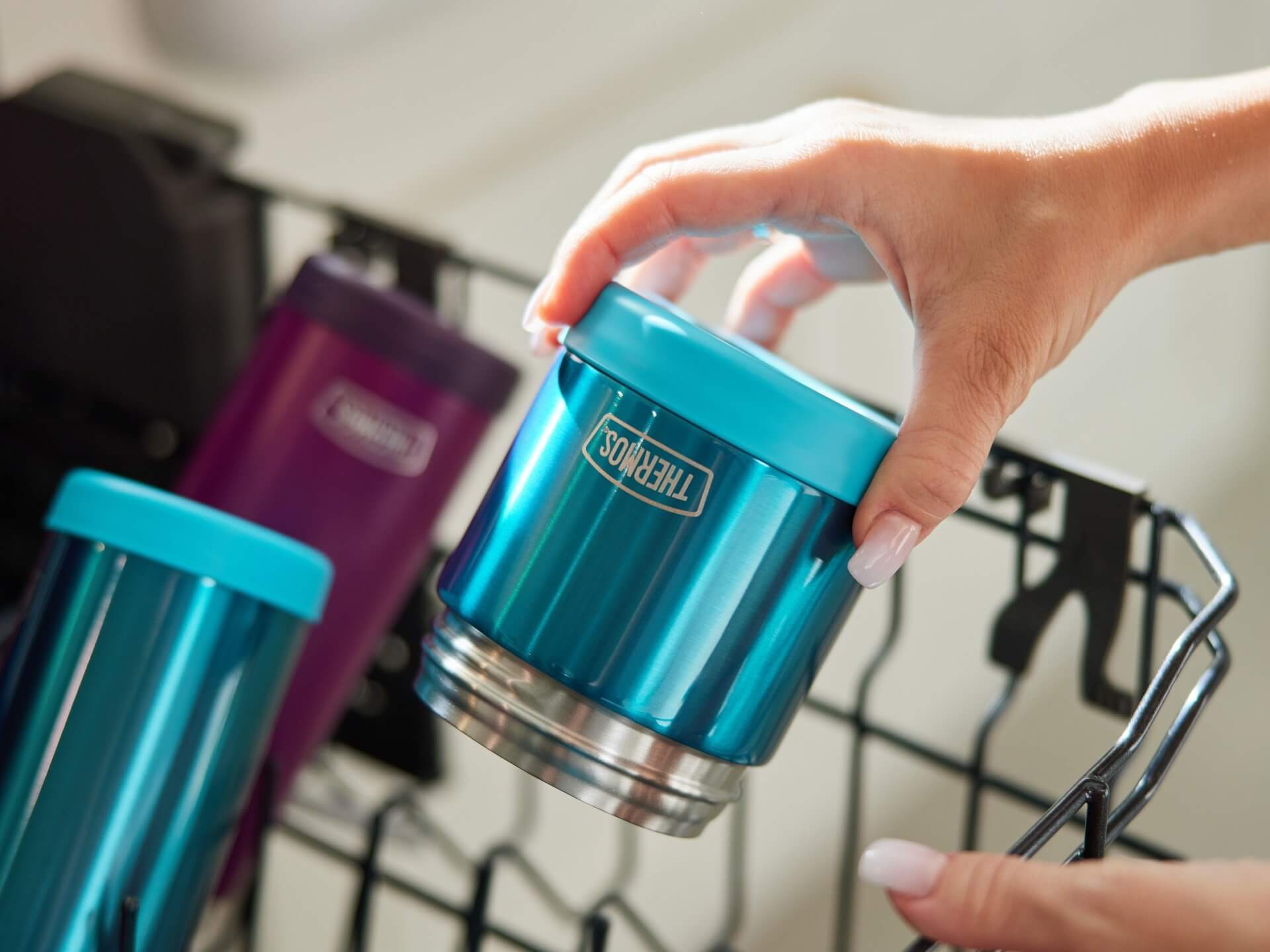 WHO DOES THE DISHES?
The dishwasher! The FUNTAINER® FOOD JAR from THERMOS® can be easily broken down into its individual parts and then placed in the dishwasher.
Find a Dealer
Support your local dealer!
Our dealer search easily shows which dealers carry THERMOS®.