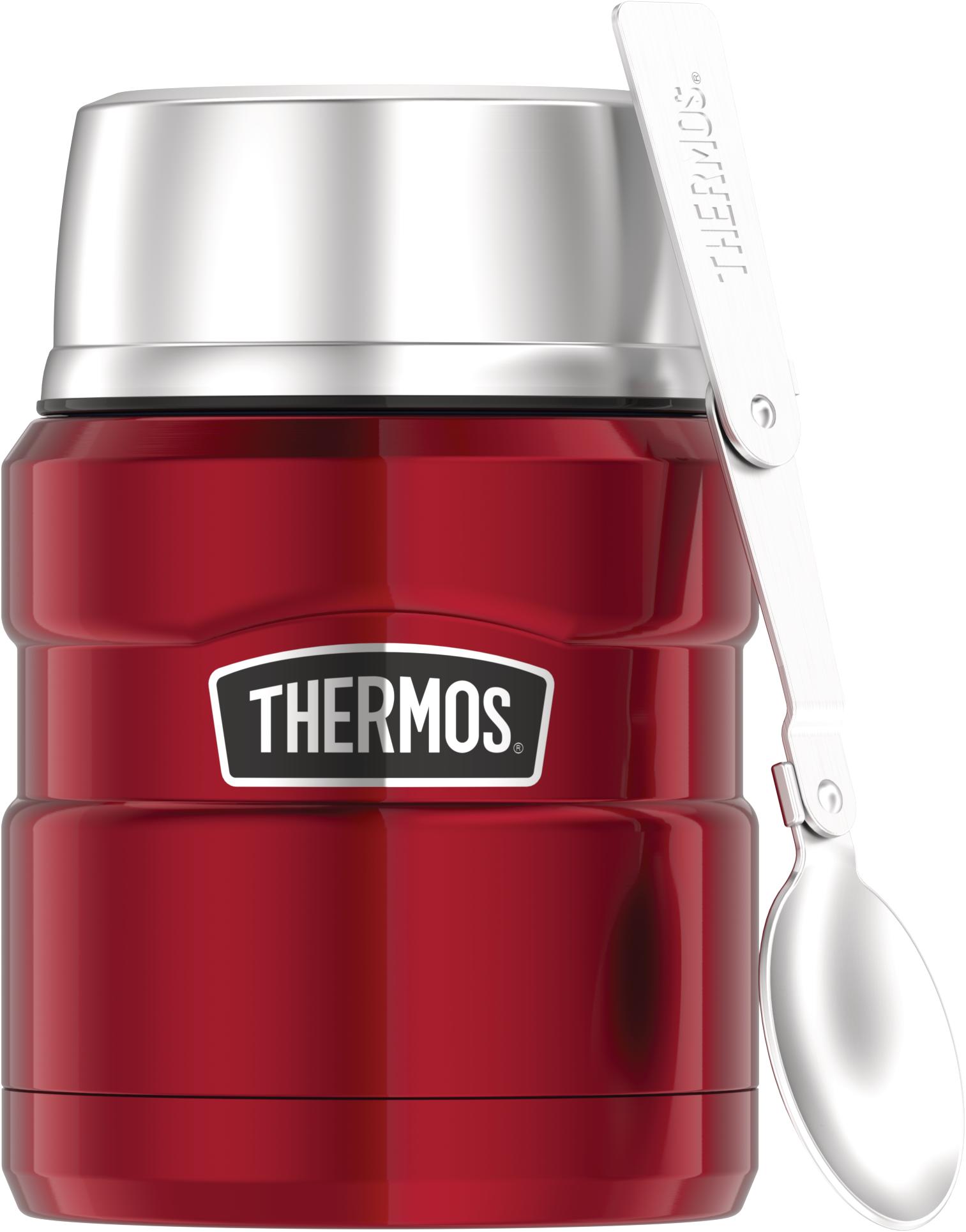 Stainless King Food Jar
insulated food container
16 oz / 0.47 l
Features
Absolutely leak-proof, preventing catastrophic spillages
Pure taste without inner coating
Easy handling with practical twist cap
With folding spoon made of stainless steel
Extra large opening, easy to fill
Impact and break-resistant no matter the situation
Uncompromising cleaning in the dishwasher (top rack)
Free of BPA
Material: Body made of double-wall 18/8 stainless steel, cap made of polypropylene, seal made of silicone
Dimensions (L x W x H ): 9.5 x 9.5 x 14.5 cm, diam. opening: 6.74 cm
Weight: 365 g
Recommended retail price: 34.95 €
Item number: 4001.xxx.047 (xxx=color)
5-year warranty for best insulation performance
Hot

Cold
Designs
Stainless steel matt finish

cranberry

midnight blue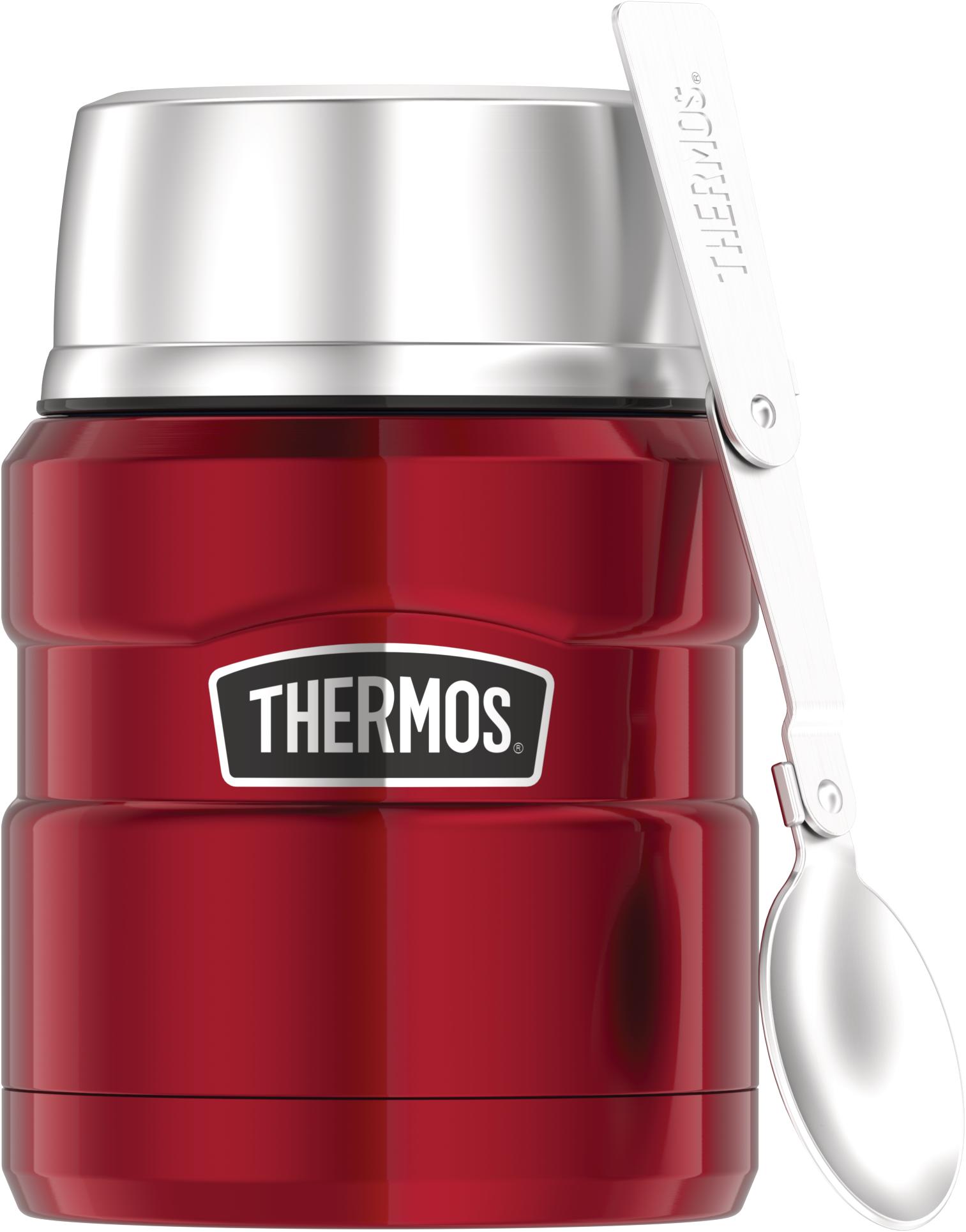 THERMOS® Stainless King
insulated food container
Your daily provisions – packaged simply and perfectly: Despite its compact dimensions, where taste is concerned, Stainless King does not do any half-way measures. What matters during ice cold weather also applies during the brutal summer heat: The double-wall stainless steel combined with the THERMOS® insulating technology stops any temperature exchange with the outside world. This way, hot content stays hot for 9 hours and cold content stays cold for a full 14 hours Stainless King is uncomplicated and reliable: It can be easily filled with its large opening. The practical twist cap with integrated folding spoon made of stainless steel ensures easy handling in any situation.
Cleaning is as easy as child's play in the top rack of the dishwasher. The high-quality material processing offers a maximum degree of reliability, even when on the road: The thermos container is absolutely impact and break-resistant and stays absolutely leak-proof. No spills, no interior coating, no PBA – easy on your nerves, gentle on your body and nature. That is the THERMOS® long-term guarantee.
Find a Dealer
Support your local dealer!
Our dealer search easily shows which dealers carry THERMOS®.